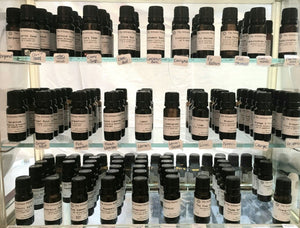 Pink Grapefruit Pure Essential Oil (Citrus paradisi) comes from the peel through cold pressed process. It has a fresh smell and is used in natural cleaning products. Pink Grapefruit blends well with other citrus oils, Rosemary, Cypress, Lavender, Geranium, Cardamom, Cinnamon Bark, and Clove Bud.  It has a medium middle note. 
Main Constituent: Limonene - 93.7%
Photo by Jill Wellington and license by Pixabay
Caution: This oil has photoxic properties. Avoid exposure to the sun after topical application. Dilute well before use. This may cause skin irritation, skin test prior to use is recommended. Do not use near eyes.
Important: All of The Artisans Market products are for external use only unless otherwise directed. This information is not intended to diagnose, treat, cure, or prevent any disease, and it should not be used by anyone who is pregnant, or under the care of a medical practitioner.
FIRST AID MEASURES Eye contact Immediately flush eyes with plenty of cool water for at least 15 minutes. Get medical attention if irritation occurs. Skin contact Remove contaminated clothing. Wash area with soap and water. If irritation occurs, get medical attention. Inhalation If inhaled, removed to fresh air. Get medical attention if symptoms appear. Ingestion Seek medical attention or contact local poison control center.